Specializing in Weather Data Acquisition, ETo Measurements, & Frost Notifications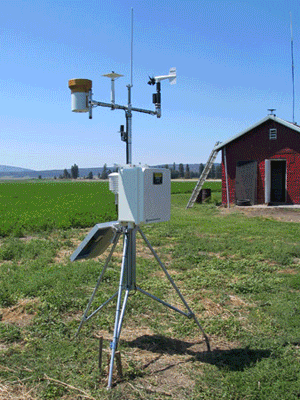 Computer Climate was founded to serve the needs of agriculture, parks, cemeteries, golf courses, and local agencies who can benefit from real-time acquisition of weather data for irrigation scheduling, ETo (evapotranspiration) measurements, and frost notifications. The use of weather data for irrigation management benefits everyone by saving water, energy, and money.
We use equipment from Campbell Scientific, Vaisala, Met One, R.M. Young, Texas Electronics, AquaSpy, Onset, and Li-Cor to provide you with the best possible data. Please contact us for a free proposal of a system that would meet your needs.
Computer Climate weather stations and sensor examples